After three years, Season of Strength is finally complete and I couldn't be happier with the end product.
What exactly is S.O.S.?  Simply put, this book is every "learning moment" I've had since 2003.  Whether, these moments came in the form of trial and error with my teams, to summer internships, to learning from great coaches I've worked with.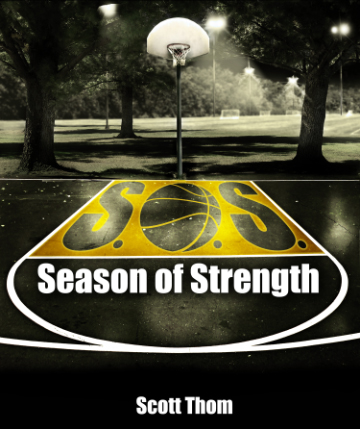 S.O.S. gives you:
39 Specific lifting programs
150 Basketball player/Team development drills
Year plans
In-season and off-season conditioning plans
Movement screens & testing protocols
How to create "buy-in" with your team
Injury prevention, promoting recovery, and nutrition
Pre-practice and pre-game activation routines
Game day and game week management
Understanding the different training phases; Work Capacity, Strength, and Power
I honestly believe, because of S.O.S., your players will become stronger, faster, more explosive, and injury free year around. The best basketball strength and conditioning book on the market!
Experience:
Vintage High Head Boys Basketball Coach 2003-2010
University of California Berkeley Head Strength Coach/Player Development Men's Basketball  2010-2014
Washington State University Head Strength Coach/Player Development Men's Basketball 2014/Present
Awards:
Napa County Boys Basketball Coach of the Year 2009-2010
"Spot Award" University of California Berkeley 2011, 2014
Top Ten Contributor for STACK magazine 2014, 2015
Coaching Staff Member of Men's Basketball Pac-12 All-Stars 2016
Ambassador Programs:
STACK magazine
Harbinger Fitness
TRX
Get Season of Strength Today!
Print Edition Now Available!
100% Satisfaction Guarantee